Department of Older Adults
Independent Living Skills for Older Adults
The older adult program is a free in- home program meant to help anyone 55 and older dealing with vision loss, who lives in either Riverside & San Bernardino counties. We provide trainings and solutions to help maintain independence and adapt to daily vision loss challenges.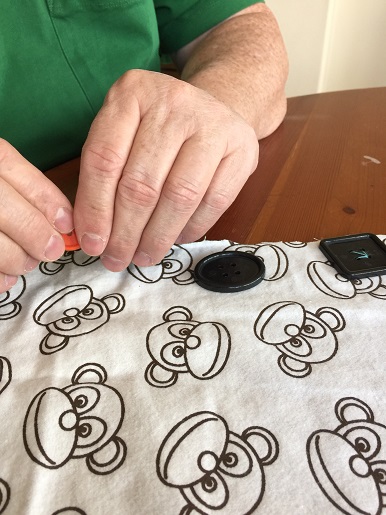 Our services include:
Activities of Daily Living within the home
Introduction to Braille
Adaptive Equipment/ Basic Assistive technology
Adjustment to Vision loss
Basic Orientation& Mobility
Services are offered through a collaborative partnership with senior centers, assistive living facilities, and senior communities throughout Riverside and San Bernardino County.
Our Departments also provide training in Spanish.
For more information please contact our offices at: (951) 341-9244.
---
TESTIMONIALS
"I was diagnosed as legally blind almost two years ago. Macular Degeneration has made it impossible for me to drive, read, and recognize people's faces and much more. A whole new world has opened up for me. Many questions I couldn't find answers for my own soon became available to me. I don't know where I would be without the help of the Department of Older Adults. I'm sure there are many other visually handicapped people utilizing the program that would agree."
-Carol
"I feel much better about my vision loss. Now I think that losing my vision does not mean I have to give up on activities that I enjoy doing. I want to thank Blindness Support Services for helping me adjust to my new life. I can adjust to my new environment and everyday living, and make my life more enjoyable, safer, and livable."
-Maria
"I can successfully use lighted crosswalks and know various routes that I can do independently due to the superb training. Through this journey I have gained a new sense of independence that I was unaware of. I am forever appreciative for all of the encouragement and support I have received throughout this process."
-Nichole
---
You can also download and print our Department of Older Adults Referral Form.

Download accessible Department of Older Adults Referral Form:
Word

>