Welcome to Blindness Support Services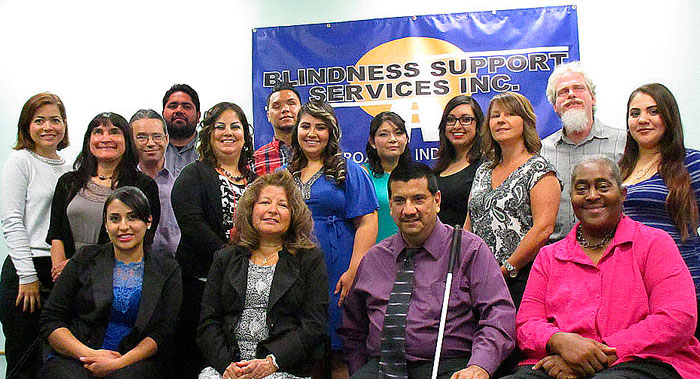 BSS staff photo 2016
| | |
| --- | --- |
| | We are dedicated to teaching those who are blind or have visual impairments to become more independent and adapt to the challenges they have. |
Make-It Take-It Workshop Pictures
Check the Children's Department Page and see the pictures
from Park Day
---
| | | |
| --- | --- | --- |
| Upcoming Events | | BSS Calendar |
---
May is Blind Awareness Month at BSS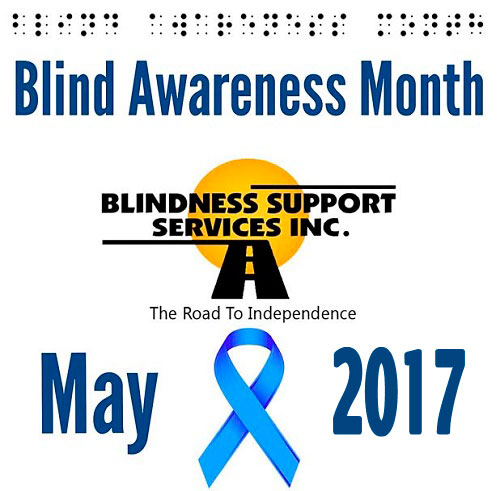 Blind Awareness Month (BAM), was started to highlight all that a Blind/Visually Impaired person is capable of accomplishing. The tools and skills developed to train those persons who come through the doors of Blindness Support Services are demonstrated to the public. Public knowledge helps the average person understand how this amazing population can thrive in our complex society. Take the time to come, learn and enjoy life from a different prospective.
Be sure to check our up-coming events and check the Blind Awareness Month page to see what events are planned.
Braille Game Day
Friday May 27, 10am - 12pm at BSS
We will be playing games that will be using Braille game pieces and Braille cards for you to have fun and experience using Braille
Download Braille Game Day Flyer
---
Children's Department and First 5 -Park Day Event
Come to The Fairmount Park Tactile Playground for our Park Day Event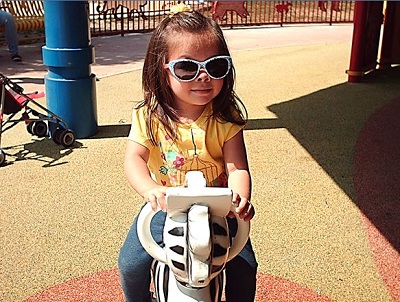 As summertime is rapidly approaching, BSS's Children's Department and Braille Institute's families will meet again at Fairmont Park's accessible playground on Friday June 10th.
You early birds look for us around 9:30am setting up the crafts that will highlight the day.
Bring your blankets and lunch and make a day of it with your family. Come share experiences and fun with families who need to support each other in this journey. Every opportunity to get together makes a difference in someone's life and challenges. See You there.
Lolita Barnard
Children's Program Manager
Download the Park day event flier
---
At Blindness Support Services we train people who are blind or visually impaired with specialized equipment and computer programs. We take in various kinds of blind people with a wide variety of needs.
Whereas some are in need of Mobility training, others need Independent Living Skills training. We also have two adjustment to blindness peer support groups that facilitate people who have lost their sight and are in need of group counseling. One group is for Spanish speakers and the other is for English speakers.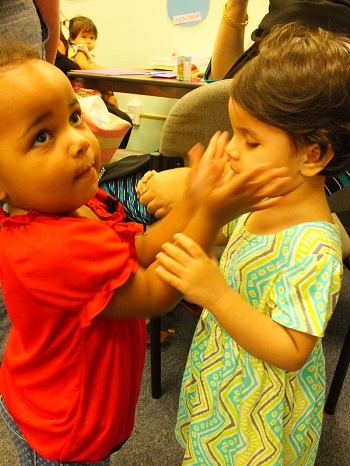 We have a Blind Children's Department where preschool age blind or visually impaired children are taught with tactile learning props and teaching tools as a precursor to reading Braille.
There is a Blind parenting class for parents who are blind and need help with child rearing practices and advice.
Our Department of Older Adults provides in-home visits for seniors and teach independent living skills to seniors who are blind or visually impaired.
There are a lot of different classes and resources here at blindness support services. Our Departments also provide training in Spanish.
Our goal is to help people who are blind achieve a higher level of independence so they can function by themselves in society.
---
Would you like to Volunteer?
If you are interested for internship or volunteering.
E-mail a filled out form below.
All volunteers will be screened.
Send form to info@blindnesssupport.com
If you would like more information, please contact us at:
(951) 341-9244.